Demetrius Swimming Pool Kit Construction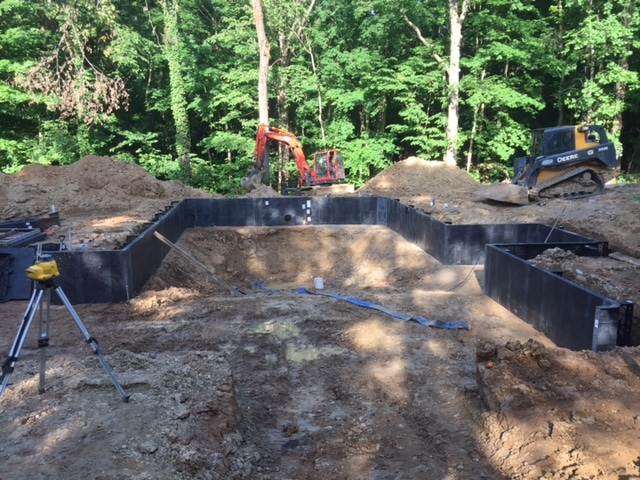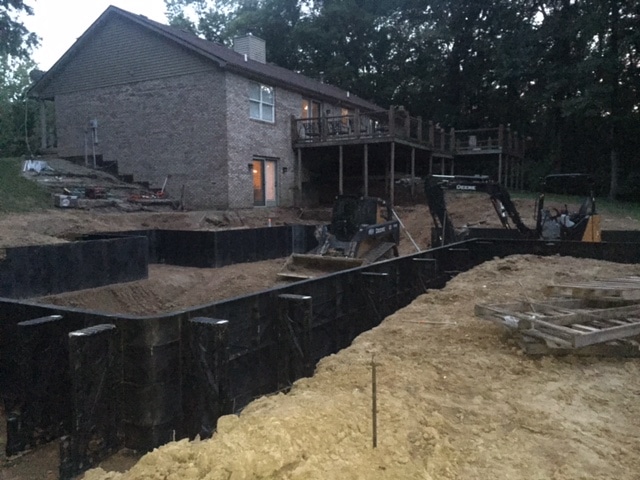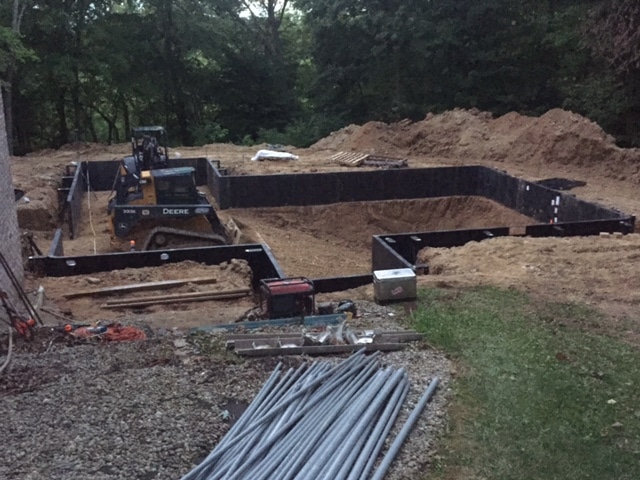 Demetrius Swimming Pool Kit Construction
The Demetrius Swimming Pool Kit Construction was a beautiful DIY L shaped polymer wall swimming pool kit. Folks love L shaped inground pool kits because of the completely separate deep and shallow ends. The L shaped pool kit is also very popular with family's that like to play water games like basketball and especially pool volleyball. If you are interested in a custom style L shaped pool kit, no worries, we can do it! Just give us a call and we can tweak the length and width or even add in a custom tanning ledge as pictured in the Demetrius swimming pool kit.
The Demetrius swimming pool kit construction pictures are just some of the many sent in by this happy customers and we encourage all homeowners to snap a few pictures of there swimming pool kit during every step of the construction process. Pool Warehouse will send a $50 gift card to any customer who sends in pictures of the pool build! That's right $50 just for emailing us pictures of your finished diy inground swimming pool kit and the construction process.
Demetrius Swimming Pool Kit Construction?
If you have questions about the Demetrius Swimming Pool Kit Construction pictures please feel free to give us a call at 1-800-515-1747 or send us an email, [email protected]
At Pool Warehouse, We Know Swimming Pool Liners & Inground Swimming Pool Kits!