Michigan Inground Pool Kit Construction
This Michigan Inground Pool is a yet another example of a DIY 
Mountain Loch Pool Kit
 (with spillover spa) installation. A Mountain Loch pool is a beautiful addition to your backyard oasis and is definitely one of our favorite designs.
We encourage our buyers to take detailed pictures of their in-ground pool kit construction every step of the way. These pictures are a great reminder of how a family can completely change their backyard into their own private getaway! If you have questions about building your own inground pool kit or would like to speak with a sales rep about pricing and options feel free to give us a call at 800-515-1747 now! All of our pool kits come with everything you need except hard surface materials like Concrete or Pool Crete and PVC piping.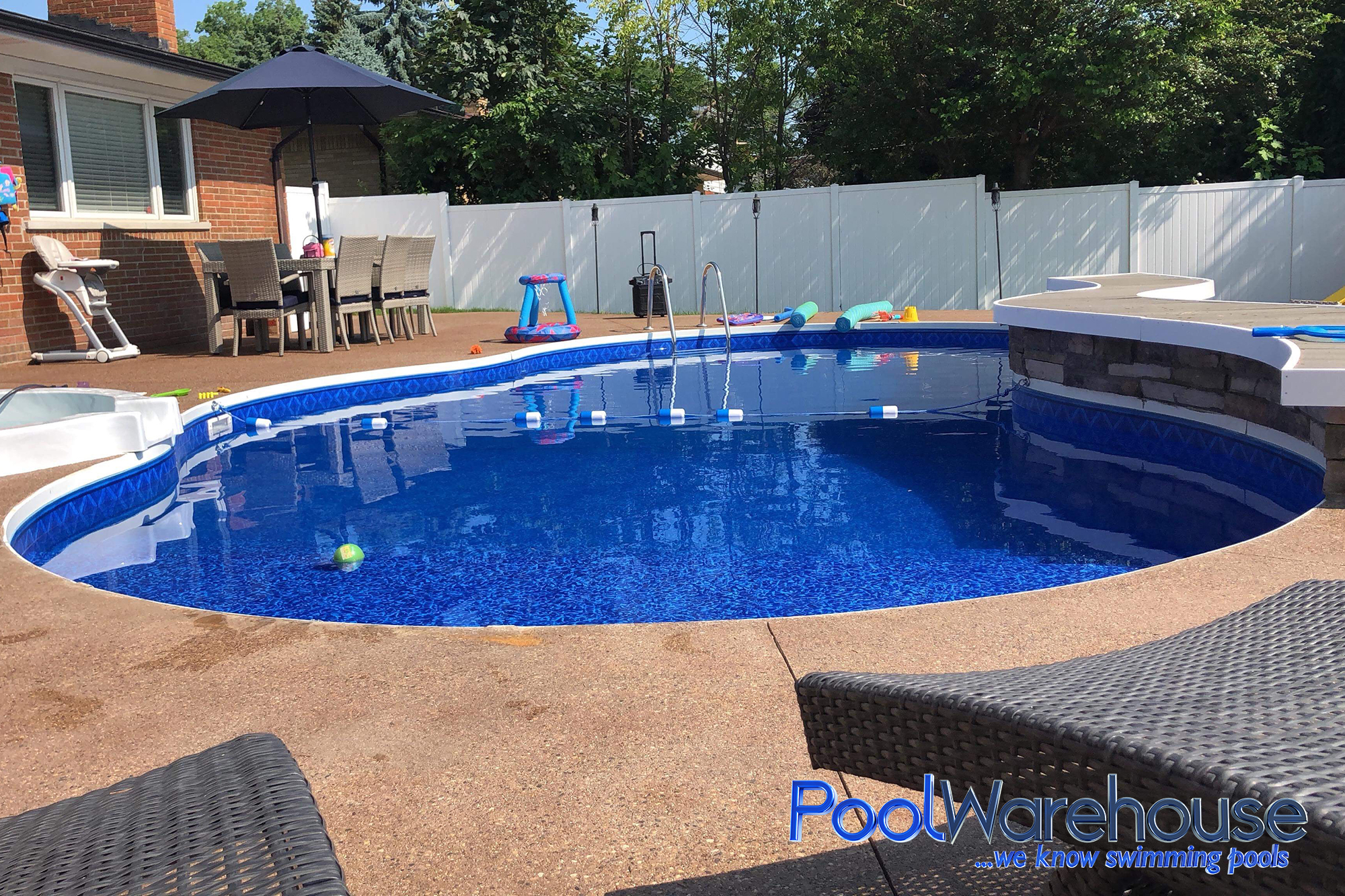 Michigan Inground Pool Kit Construction
All of our inground pool kits are completely customizable to any design idea you might have, so go ahead and dream a little! We also offer a large variety of standard swimming pool shapes and sizes if a more traditional swimming pool is what you're looking for. To discuss which type of in-ground pool kit is right for you do not hesitate to reach out to us. If you have questions about the Kansas Inground Pool Kit Construction pictures, please feel free to give our pool kit sales staff a call at 1-800-515-1747 or send us an email, [email protected]
At Pool Warehouse, We Know Inground Swimming Pool Kits!