Description
Main Drain Set for Inground Vinyl Pools
This Main Drain Set for Inground Vinyl Pools comes with 2 main drains and is meant for inground pool kits. The main drains are 7.75″, 1-1/2 AV, Diameter.
*Meets VGB requirements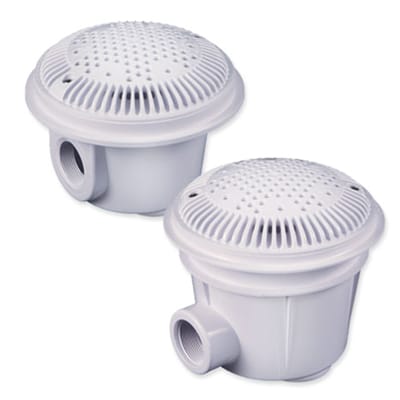 Have Questions?
If you have questions about our main drain for inground pool kits please feel free to give us a call at 1-800-515-1747 or send us an email, sale@poolwarehouse.com.
At Pool Warehouse, We Know Swimming Pool Kits!