2016 Swimming Pool Kit Construction Pictures
Here are just a few of the 2016 swimming pool kit pictures sent into us by customers all across the USA! Pool Warehouse is A+ rated with the Better Business Bureau and strives for 100% customer satisfaction for all customers. With over 30 years of swimming pool construction and sales experience you can rest assured we can help you turn your backyard into a private retreat for the whole family. Pool Warehouse sell's a complete packaged pool kit that includes everything you will need for installation; the only materials you will need to source locally is schedule 40 PVC piping and hard-surface materials like concrete. If you have any questions about building your very own DIY swimming pool kit make sure to give us a call or send us an email now!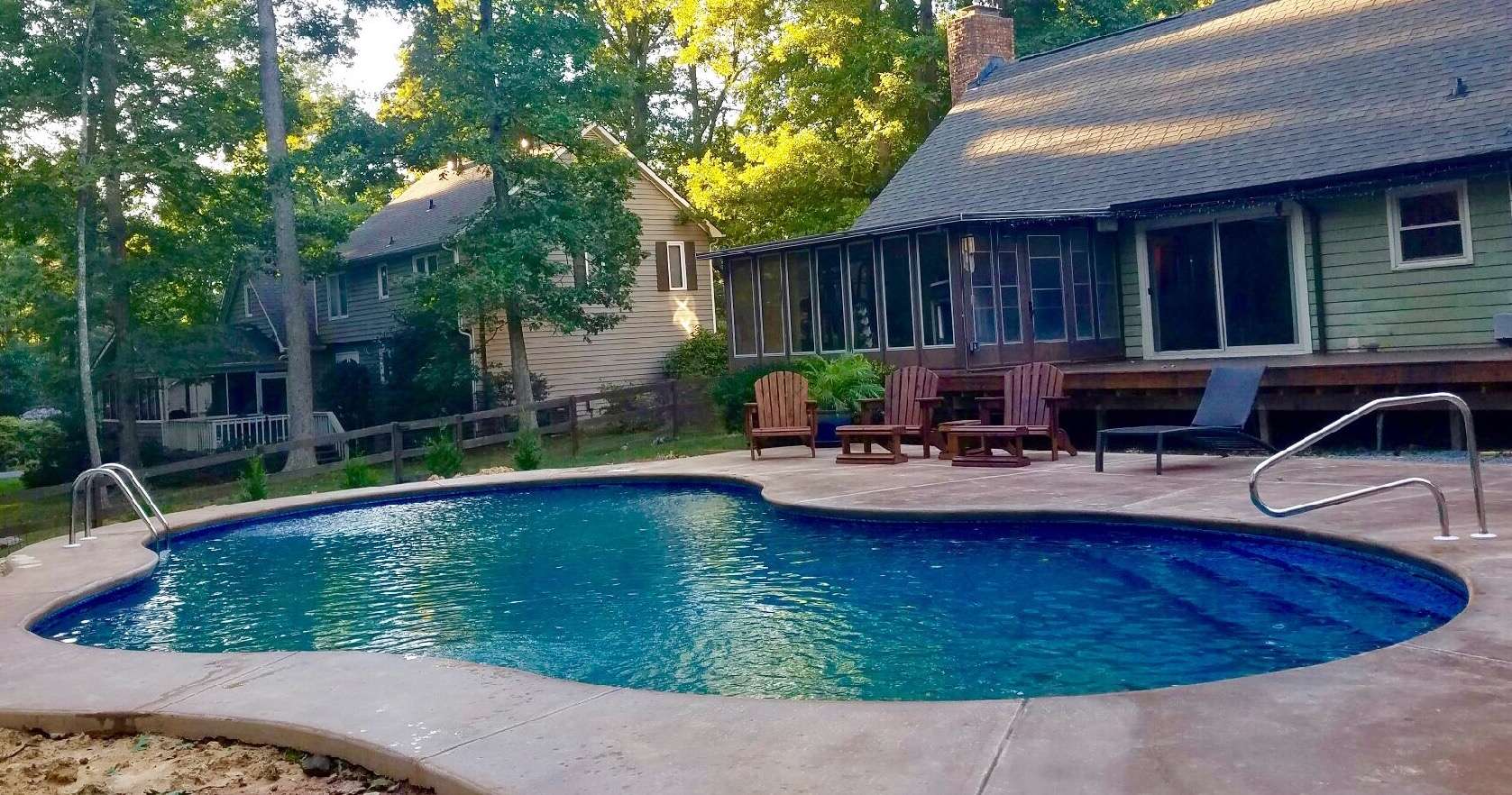 2016 Swimming Pool Kit Construction Pictures
Don't forget all of our Inground Swimming Pool Kits come with a lifetime warranty on the pool wall panels and wall braces! Pool Warehouse also includes a 20 year warranty on the vinyl swimming pool liner of your choice. At Pool Warehouse we specialize in all shapes and size swimming pool kits, so if you have questions about a in ground pool kit please give us a call now! Pool Warehouse sales staff has over 50 years of experience and can help answer any question you may have about building a DIY pool kit, installing your pools liner or any other aspect of the swimming pool construction process. If you don't see the shape or size pool your looking for on our site, just give us a call and we can custom design that pool for you!
If you have questions about our 2016 Swimming Pool Kit Construction Pictures please feel free to give us a call at 1-800-515-1747 or send us an email, [email protected]
At Pool Warehouse, We Know Inground Pool Kits!