Description
20 x 40 GLI Secur-A-Pool Mesh Safety Cover with 12 Year Warranty
The 20 x 40 GLI Secur-A-Pool Mesh Safety Cover is renowned in the industry for its strength, durability, and ease of installation. In addition, it is a maintenance-free cover that provides pool owners complete peace of mind during the off-season that their pool investment is not only protected against the elements but also, will not pose a danger to unexpected visitors. The Secur-A-Pool Safety Cover is renowned for its strength, durability, and ease of installation. It is the easy-to-install, no maintenance cover that gives the pool owner total peace of mind during the off-season. If you open early in the spring, don't have large amounts of leaves and debris in your yard, or you don't fully winterize your pool but need the security of a safety cover – this is the cover for you!
A new safety cover is the first step to creating a safe backyard during the off-season. Your standard Winter Cover is no more than a tarp held down with water tubes, providing little to no protection from the accidental intrusion of children or stray animals. A GLI Safety Cover is a safe solution for any homeowner. Not only will your backyard look great, but installation is easy and the "Peace of Mind" that you will carry through-out the winter months is well worth the investment. You can trust that each and every safety cover is created to ASTM Standards, with superior craftsmanship and industry best shipping lead times.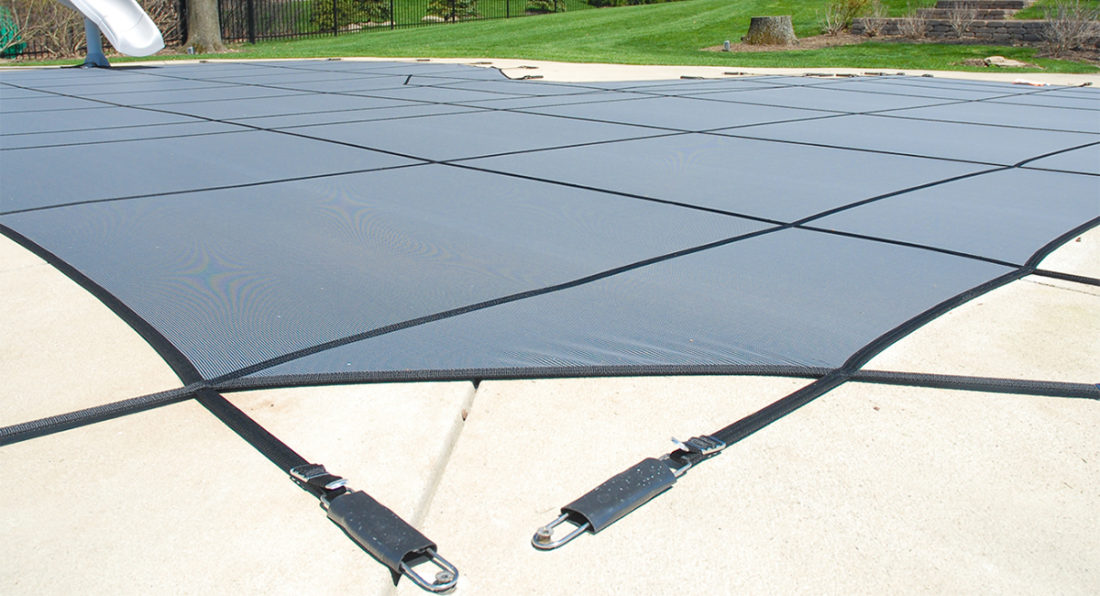 20 x 40 GLI Secur-A-Pool Mesh Safety Cover Features:
Secures pool from children, pets and stray animals
Improves the look of your pool in the off-season
Lightweight Polypropylene Mesh for easy installation and removal
Improved and increased weave count within our polypropylene mesh fabric ensures added strength, sustainability and shading protection
The tamper-proof design prevents entry without an installation rod, while still allowing for installation and removal in mere minutes
Patented mesh material blend eliminates any standing water hazards by allowing water and melting snow to drain through and minimizing damage risk
Automatically screens out dirt and debris for quick, easy and fuss-free springtime opening
Created with the finest materials in the industry for strong, safety-first protective results
Meets or exceeds all safety cover performance standards as set forth in ASTM F 1346-91
Standard 12-Year Limited Warranty
The Importance of ASTM Standards
ASTM, the American Society for Testing and Materials, is an internationally recognized organization that develops technical standards for a wide range of materials, products, systems, and services. ASTM certifications are used worldwide to ensure product quality and safety. Recognizing the importance of these safety standards, all of GLI's safety covers undergo rigorous testing and compliance to ensure each and every safety cover is manufactured to meet or exceed ASTM F 1346-91.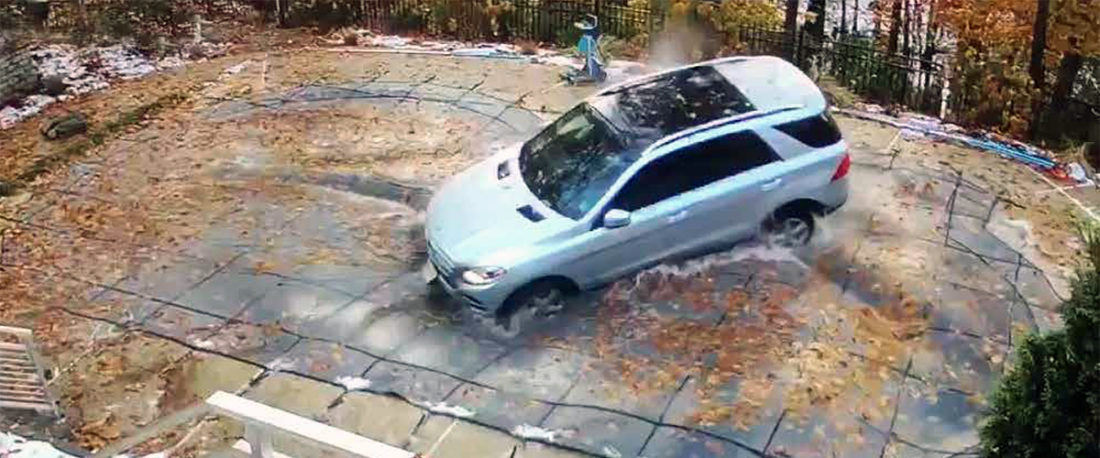 Included Installation Hardware

GLI Secur-A-Pool Mesh Safety Cover with 12 Year Warranty
If you have questions about our GLI Secur-A-Pool Mesh Safety Covers please feel free to give us a call at 1-800-515-1747 or send us an email, [email protected]
At Pool Warehouse, We Know Swimming Pool Kits!