Description
Brilliant Wonders LED Laminar Deck Jet
The Brilliant Wonders LED Laminar Deck Jet is a beautiful water feature that creates a smooth glass-like rod of water and light. The Brilliant Wonders LED Laminar is precisely engineered for superior performance and designed for brilliance.
Brilliant Wonders LED Laminar Deck Jet Features:
Bright and Efficient Cree® Color LED Light
High-End Stainless Steel Nozzle
Easy to Install, Clean and Service
Flush Install Deck Cover in Three Color Options
Install in Pool Deck or Landscaping Areas
ETL Listed
12″ LED Laminar
PATENT PENDING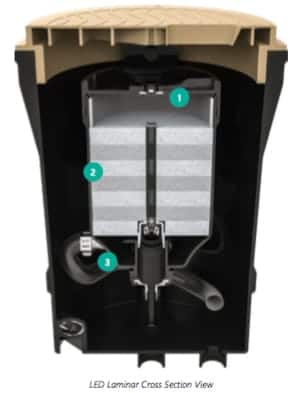 STAINLESS STEEL PRECISION NOZZLE
A high-performance stainless steel nozzle is the premier choice for quality and durability.
PREMIER FILTER MEDIA
Six layers of soft and safe filtration media that are easy to clean and inexpensive to replace.
TANGENTIAL FLOW ENGINEERING
Precisely engineered ow minimizes turbulence for a glass-like laminar ow, increasing light transfer and minimizing water entry splash.
BEAM-FOCUSING LENS
Our unique beam-focusing lens design places the light source closer to the laminar nozzle, concentrating every photon for maximum LED light transfer and eye-popping brightness.
SMART SYNC TECHNOLOGY
Available with Brilliant Wonders® Smart Sync programming to synchronize with lighting and controls from Hayward OEM's.
IP68 WATERPROOF QUICK DISCONNECT
Absolutely the easiest LED laminar light to install and service. For the first time ever, you can use the quick-disconnect cord to remove the laminar cannon for service or winterization without pulling 100 feet of cor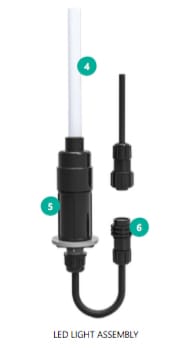 Brilliant Wonders LED Laminar Electrical Specifications
ETL Certified
8 Watt multi-color LED light
Also available with no LED (8.5″ compact only)
100 ft cord length with IP68 quick disconnect
Requires a 12V AC Transformer (not included)
Water-cooled
Synchronize with other pool OEM lighting systems
No bonding or grounding required
Standard model includes nine colors, five light shows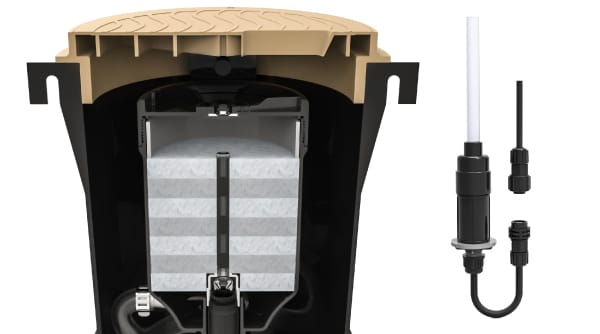 Brilliant Wonders LED Laminar Installation Specifications
Ships fully assembled
Maximum stream height 7 feet
Maximum stream distance 8 feet
Vertical adjustable up to 30 degrees in
5-degree increments
Full range of horizontal adjustability
Deck or landscaping installation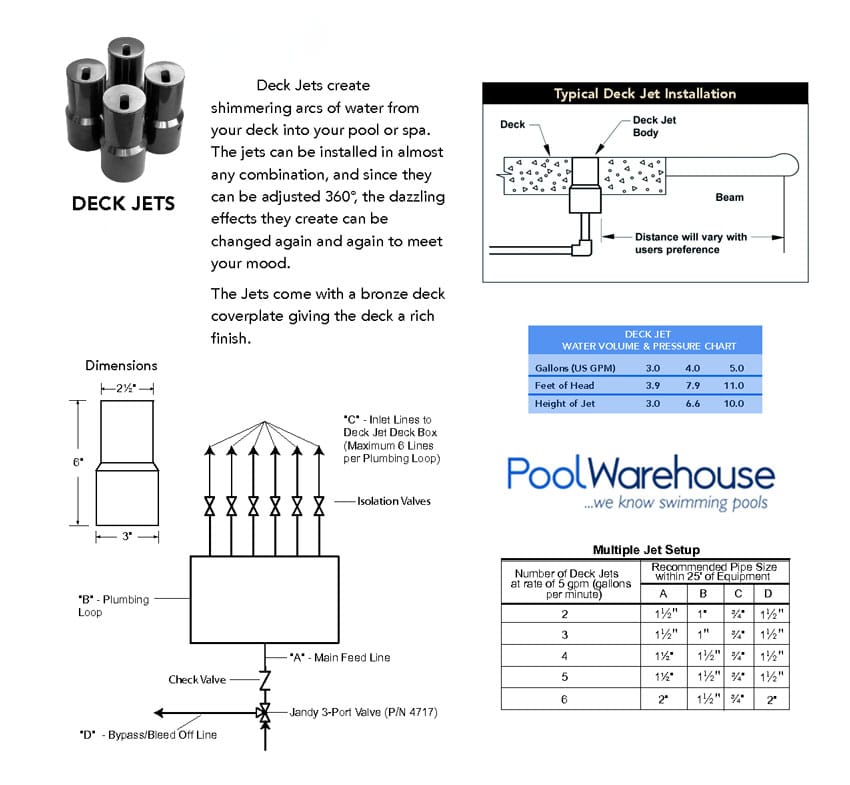 Pool Warehouse
Americas #1 online swimming pool kit retailer, buy the Brilliant Wonders LED Laminar Deck Jet direct from Pool Warehouse! Selling Swimming Pool Kits, replacement swimming pool liners, pool lights and safety swimming pool covers since 1998.
Open:
Phone: 800-515-1747
[email protected]
Pool Warehouse, We Know Inground Swimming Pool Kits!