Description
Cyclone Solar Reel System
The Cyclone Solar Reel System allows your entire solar cover to rolled on and off in seconds by one person. Your solar blanket is attached easily on this lightweight, portable system that is easily rolled away for convenient storage. Eliminate the hassle of two (or more) person folding! Your solar cover should not be without one.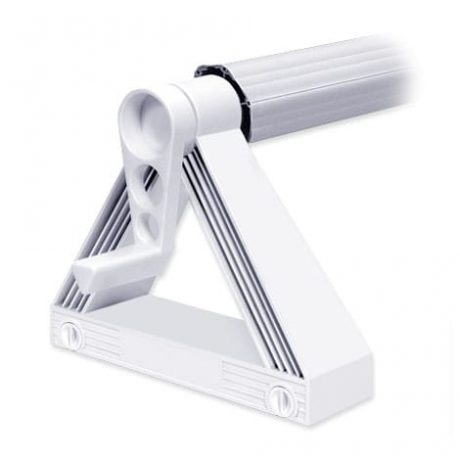 Cyclone Solar Reel System Features:
Super-strong anodized 3″ diameter aluminum tube kit
Includes all straps and required hardware for attaching your solar blanket
Unique roller wheels recess into reel body for stationary operation
Blanket rolls on and off in seconds
New sturdy nylon straps
Extends the life of the solar blanket by protecting it from being dragged over rough surfaces
Strong and sturdy with its heavy-duty t-base
Pre-drilled – easy to install
Easy to use – by one person!
Full-sized winding wheel for easy reeling
Quick release bracket clamps
Completely maintenance free.
5 year limited manufactured warranty
Crank handle on both ends for convenient one or two-person roll-up
Engineered with sealed, high-strength nylon bearings for effortless one-person operation.
Sizes and Specifications:
Fits in-ground pool widths 16′ to 20′ and up to 40′ long
Non-corrosive, heavy-duty Anodized tube for superior strength
Tube kits are pre-drilled for easy installation.
Includes all straps and necessary hardware.
Inground Solar Blanket Storage Systems – For off-season storage of Solar Blanket – Install wood screw hooks into fence, wall or even hang from garage or shed ceiling. Be sure to install hooks into solid wood posts or studs. Roll solar blanket onto the storage system and suspend from hooks using the enclosed storage straps.
Have Questions
If you have questions about the Cyclone Solar Reel System please feel free to give us a call at 1-800-515-1747 or send us an email, [email protected]
At Pool Warehouse, We Know Swimming Pools!