Description
Hayward 1084 Inground Pool Kit Skimmer
The Hayward 1084 Inground Pool Kit Skimmer is perfect for any swimming pool. Can be used on inground pools that have a vinyl swimming pool liner. If your building an inground pool kit or any other type of swimming pool kit then this is the skimmer for you!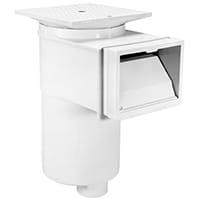 Have Questions
If you have questions about the Hayward 1084 inground pool kit skimmer please feel free to give us a call at 1-800-515-1747 or send us an email, [email protected]
At Pool Warehouse, We Know Swimming Inground Pool Kits!