Description
Pentair Swim Teacher
The Pentair Swim Teacher consists of 7-inch polyethylene floats on either end of a 30-inch polyethylene bar. Features Unsinkable, durable, polyethylene floats. Two 7 x 7 in. poly floats with 30 in. white PVC bar Dimension – 24 L x 8.25 W x 20 H in.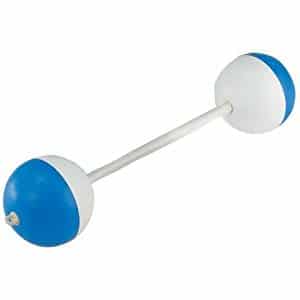 Pentair Swim Teacher Features:
Floating swim teacher
Made of polyethylene material
Includes 30-inch white PVC bar
Pool Warehouse
Pool Warehouse, Americas #1 source for inground pool kits, inground swimming pool liners, above ground pool liners, above ground pool kits and Hot Tub Spas since 1998.
Open:
Phone: 800-515-1747
At Pool Warehouse, We Know Inground Swimming Pool Kits!