Description
2 HP Hayward Super Pump In-Ground Pool Pump SP2615X20
The 2 HP Hayward Super Pump In-Ground Pool Pump SP2615X20 sets the standard for excellence and value. The Hayward super pump is considered by many to be one the best swimming pool pump on the market today. The large-capacity pumps are the perfect blend of advanced technology and durable construction. Designed for in ground pools and spas of all types and sizes, the Super Pump features a large see-through strainer, super-size debris basket, and exclusive service-ease design for extra convenience. The Hayward super pump can be added to swimming pool kits sold by Pool Warehouse!
High Performance, Quiet Operation
The Hayward Super Pump features an innovative build, including a high-performance motor with airflow ventilation, designed for silent and cooler operation that will help expand its lifespan.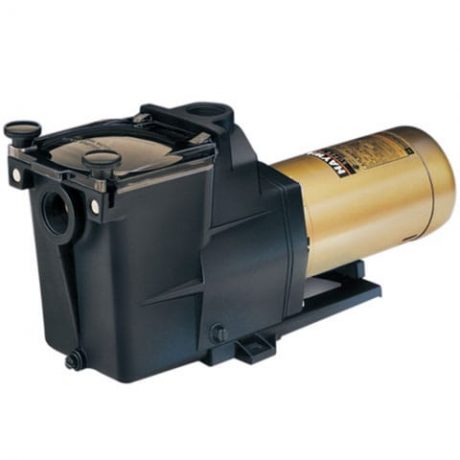 2 HP Hayward Super Pump In-Ground Pool Pump SP2615X20:
Dimensions: 7-5/8"W x 10-7/8"H x 24"L
Self-priming (suction lift up to 10′ above water line)
Pipe size: 2" Plumbing
115V/230
Super-size 110 cubic inch basket
Exclusive, swing-away hand knobs
See-through strainer cover
Corrosion-proof thermoplastic construction
Heat-resistant, industrial-size ceramic seal
Heavy-duty high-performance motor
Included mounting base
One (1) Year Limited Warranty on Product, see Owner's Manual for a full description of warranty claims and coverage details.
*Pumps and replacement motors that are single speed and one (1) TOTAL HP or greater cannot be sold, offered for sale, or installed in a residential pool for filtration use in California, Title 20 CCR sections 1601-1609.
Super Size 110 Cubic Inch Basket:
The Super Pump's high capacity debris basket is great for pools with large volumes of waste, extending the time between cleanings for your convenience.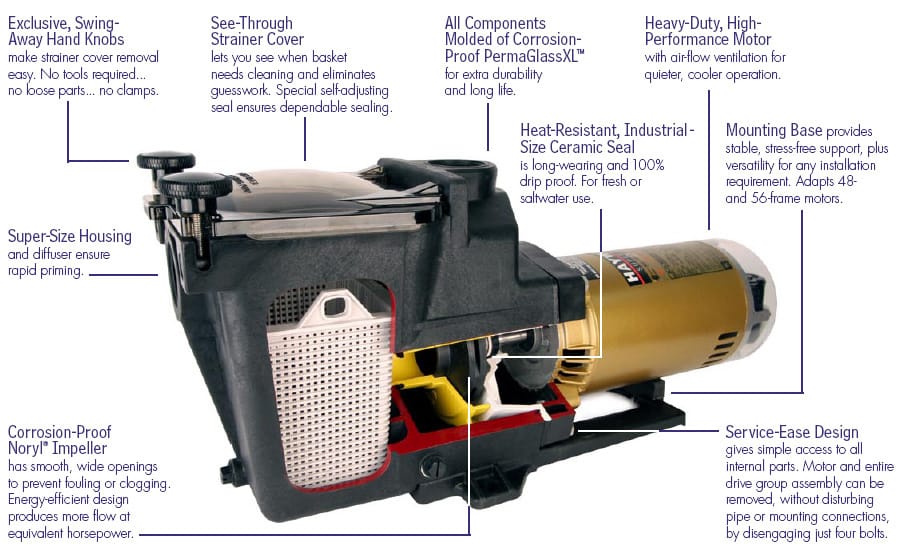 Have Questions?
If you have questions about the 2 HP Hayward Super Pump In-Ground Pool Pump SP2615X20 please feel free to give us a call at 1-800-515-1747 or send us an email, [email protected]
At Pool Warehouse, We Know Swimming Inground Pool Kits!