Description
3-Tier Grecian Pool Fountain
The 3-Tier Grecian Pool Fountain is designed for use with in-ground and above ground pools and connects to swimming pool return lines in minutes. Three tiers of sparkling cascading water with adjustable spray height from 7-16 feet. Includes fountainhead – base – flexible plumbing kit and anchor weight. This powerful three-tier pool fountain that is a great addition to any swimming pool. This fountain was designed to work with your existing pool filter system in minutes. The fountain spray can be adjusted from 6 – 16 feet high! Included is everything that you need to install to your return line. The blossoming fountain creates a nice and relaxing sound. Included is everything you need to install the fountain and the hose length is 22 feet.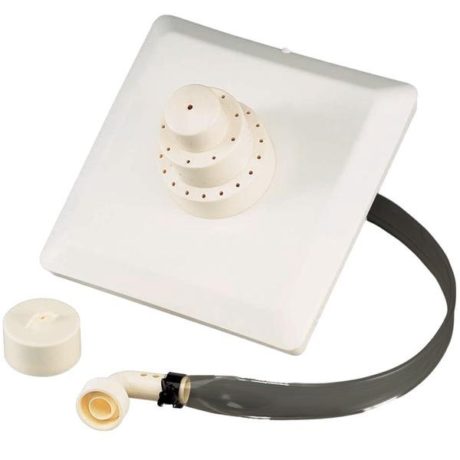 Grecian Pool Fountain Features:
Quick and easy installation in just minutes
For use in above-ground and In-ground pools
Excellent effect for pool parties
Plugs into most return outlets
Requires a 3/4hp pool pump or stronger
Pool Warehouse
Americas #1 Above Ground Pool Fountains Retailer! Selling in-ground pool kits, in-ground swimming pool liners, above ground pool liners, above ground pool kits and safety swimming pool covers since 1998.
Open: Monday-Friday 7am-6pm
Phone: 800-515-1747
At Pool Warehouse, We Know In ground Swimming Pool Kits!