Description
Cyclone Swimming Pool Slide
Don't let the Cyclone swimming pool slide small size fool you. It's packed with big fun for kids. Compact design fits decks with limited space. Sturdy construction adds to the strength and durability of this perfect backyard addition. Only 4'1″ tall to the handrails with a low-profile and enclosed ladder for added safety. Garden hose water adapter for new water feature included. Available in Taupe, Sandstone or Gray Granite in right turn only. Slide ships via truck, please allow 7-10 business days for delivery.  This slide can be added to swimming pool kits sold by Pool Warehouse!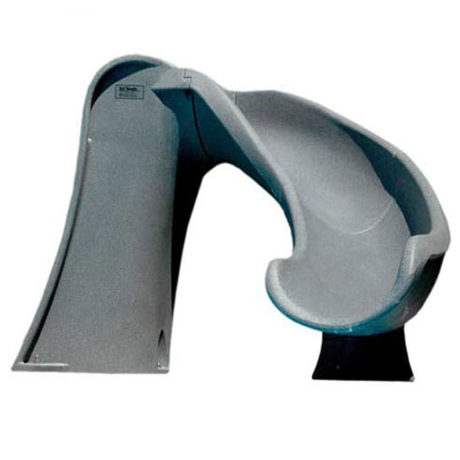 Cyclone Swimming Pool Slide Features:
4-piece design boxes for easy storage and handling
Only 42″ of water depth needed
No plumbing required– can be placed almost anywhere on your pool!
5-year pro-rated warranty
4'1″ tall at the handrails – low-profile design fits almost anywhere!
Now includes a new water delivery system
Available in right curve only
Enclosed ladder for maximum safety
Compact footprint works well in limited deck spaces
Sturdy, rotomolded construction – for strength and durability
Accommodates sliders up to 175 pounds.
This slide fully complies with the U.S. Consumer Product Safety Commission's Safety Standard for Swimming Pool Slides
Can be used on inground pools that have a vinyl swimming pool liner.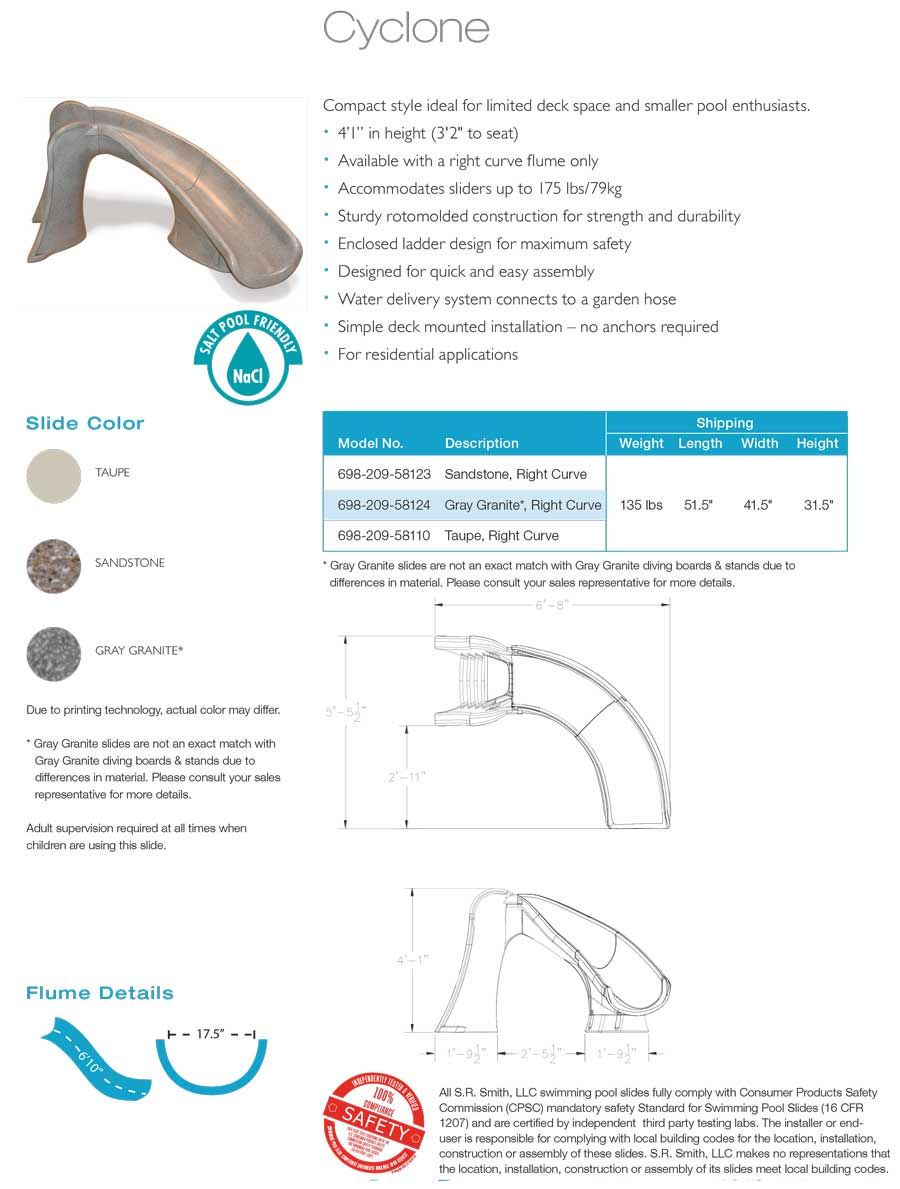 The Cyclone Swimming Pool Slide is the perfect addition to any size inground swimming pool.  This compact little slide fits on virtually any size deck to make your pool fun for kids.Fast and easy to install, its unique design doesn't need a water hood up–making it easy to install anywhere on your pool deck.  Add some instant fun to your with the Cyclone Slide!
)
Have Questions
If you have questions about the Cyclone Swimming Pool Slide please feel free to give us a call at 1-800-515-1747 or send us an email, [email protected]
At Pool Warehouse, We Know Swimming Inground Pool Kits!