Description
Hayward Perflex D.E. Filter 1.5 HP 25sqft
Hayward Perflex Above-Ground Swimming Pool D.E. Filter and Pump Systems are performance matched with our new Power-Flo Matrix pump series to ensure a system that maximizes its filtration ability. These advanced filtration systems are designed to operate with less resistance than conventional units, thus producing more filtered water with less pump horsepower. Quality, value, dependability and sparkling clear pool water are the Perflex system trademarks.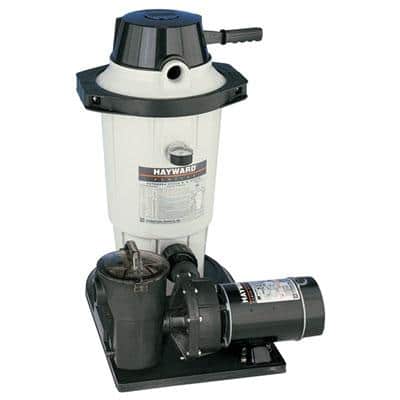 Hayward Perflex D.E. Filter 1.5 HP 25sqft Features:
Quick-connect union
Modular platform base
Hayward Perflex(R) EC50 Extended-Cycle DE Filter System
Filtration Area: 25 sqft
Filtration Rate: 50 gpm/sq-ft
Filter: EC50AC
1.5 HP Pump: PowerFlo Matrix
Turnover: 24000 gal at 8 hrs, 36000 gal at 12 hrs
System Components: SP0723 Deluxe Drain Valve and 1-1/2 Inch Hose Packages Include: Two 1-1/2 Inch x 6 ft Lengths of Hose, Hose Adapters and Hose Clamps
Have Questions?
If you have questions about the Hayward Perflex D.E. Filter 1.5 HP 25sqft please feel free to give us a call at 1-800-515-1747 or send us an email, [email protected]
At Pool Warehouse, We Know Swimming Inground Pool Kits!