Description
Jandy Valve Actuator
The Jandy Valve Actuator is a fully adjustable 24-volt Actuator that offers versatile pool and spa automation, working seamlessly with the AquaLink® RS control system.  The Valve Actuator fits all Pro Series Neverlube and Gray 2- and 3-port diverter valves in the 24V model. Available in 1.5″ x 2″, 2″ x 2.5″, and 2.5″ x 3″ sizes.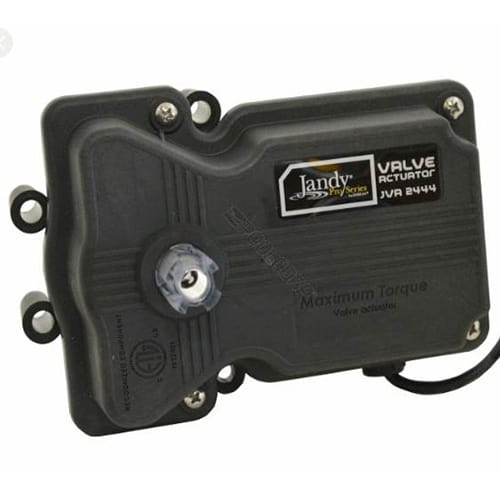 Features:
Designed to work with the AquaLink RS control system
2-way and 3-way diverter for pool/spa combinations and water features
Technical Details:
New design with easier cam adjustment, PCB and hidden toggle switch
24-volt actuator
Can rotate diverters to any position
Have Questions
If you have questions about the Valve Actuator please feel free to give us a call at 1-800-515-1747 or send us an email, [email protected]
At Pool Warehouse, We Know Swimming Inground Pool Kits!